The history part
I set up Daniel Bullock Photography in April 2010 - Jan 2015, following many years being interested in different types of photography. I have always enjoyed taking photographs; whether travelling the world, going on walks or attending concerts or events. This has been a passion of mine from a young age, which I am now very happy to have developed into an exciting business.
What sort of a photographer am I?
Daniel Bullock Photography now has a large portfolio which includes a variety of studio portraits, events and weddings, all of which I thoroughly enjoy photographing. I am a creative, friendly, laid back person with a keen eye for excellent photographs, and a passion for new photography ideas. I am also very flexible with the media I can provide you with for your final photographs, to suit your individual requirements.
Taking photos all over the world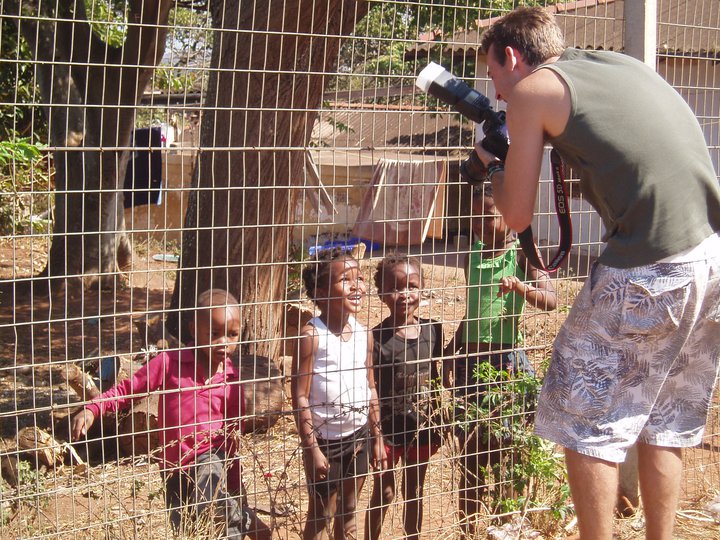 Photography has been one of my favourite hobbies for a long time now. I have been able to take my photography to a whole new level since my wife and I set up a charity called Help4happys, which aims to help a disabled school in South Africa. I have enjoyed taking unique photos of very poor and remote areas, and also of the beautiful scenery in South Africa and Kenya.
How can I help you?
I offer a free consultation for wedding and event photography, to chat about the arrangements of the event and to ensure I really understand what kind of photographs you would like to capture your precious memories. This is a very important part of my service; as everyone has individual and personal ideas about what they'd like and what is a priority on the day. It is my aim to provide you with photographs you will really love, and the free consultation is a great way of enabling me to do this.
Why choose Daniel Bullock Photography?
At Daniel Bullock Photography we take great pride in all the work we complete, and we are very good at what we do. The service is unique, personal, and professional and we always strive to deliver the results you require. Why don't you ask some of my clients about their experience with Daniel Bullock Photography; there are some testimonials on various pages of this website.